Contents
---
BACK TO TOP
Statements, etc.
---
BACK TO TOP
Positions Held
---
BACK TO TOP
Courses Taught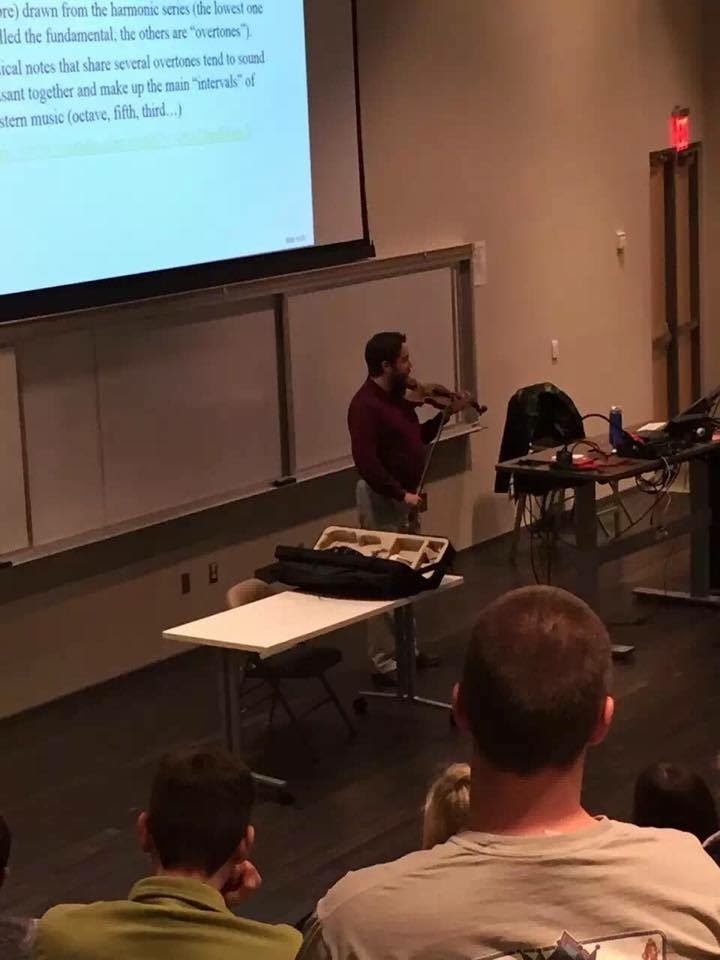 Here, I am demonstrating harmonics and the overtone series on my violin for my Unversity Physics I class at the University of Arkansas (December 3, 2015).
Arkansas Tech University
University of Arkansas

Survey of the Universe (Fall 2013 - Fall 2014)
College Physics II Drill (Spring 2012)
University Physics I Laboratory (Fall 2008)

Private Violin Lessons (2013 - 2014)
Pittsburg State University

Astronomy Laboratory (Spring 2006 - Spring 2008)
---
BACK TO TOP
Student Evaluations
Word cloud of all the student evaluation comments I have received.
---
BACK TO TOP
Student Supervision
PhD Student Asscociate Supervisor
---
BACK TO TOP
Student Review Panels
PhD Student Review Panels
HOME